To facilitate even more, below there are 3 steps with images on how to try the mock server: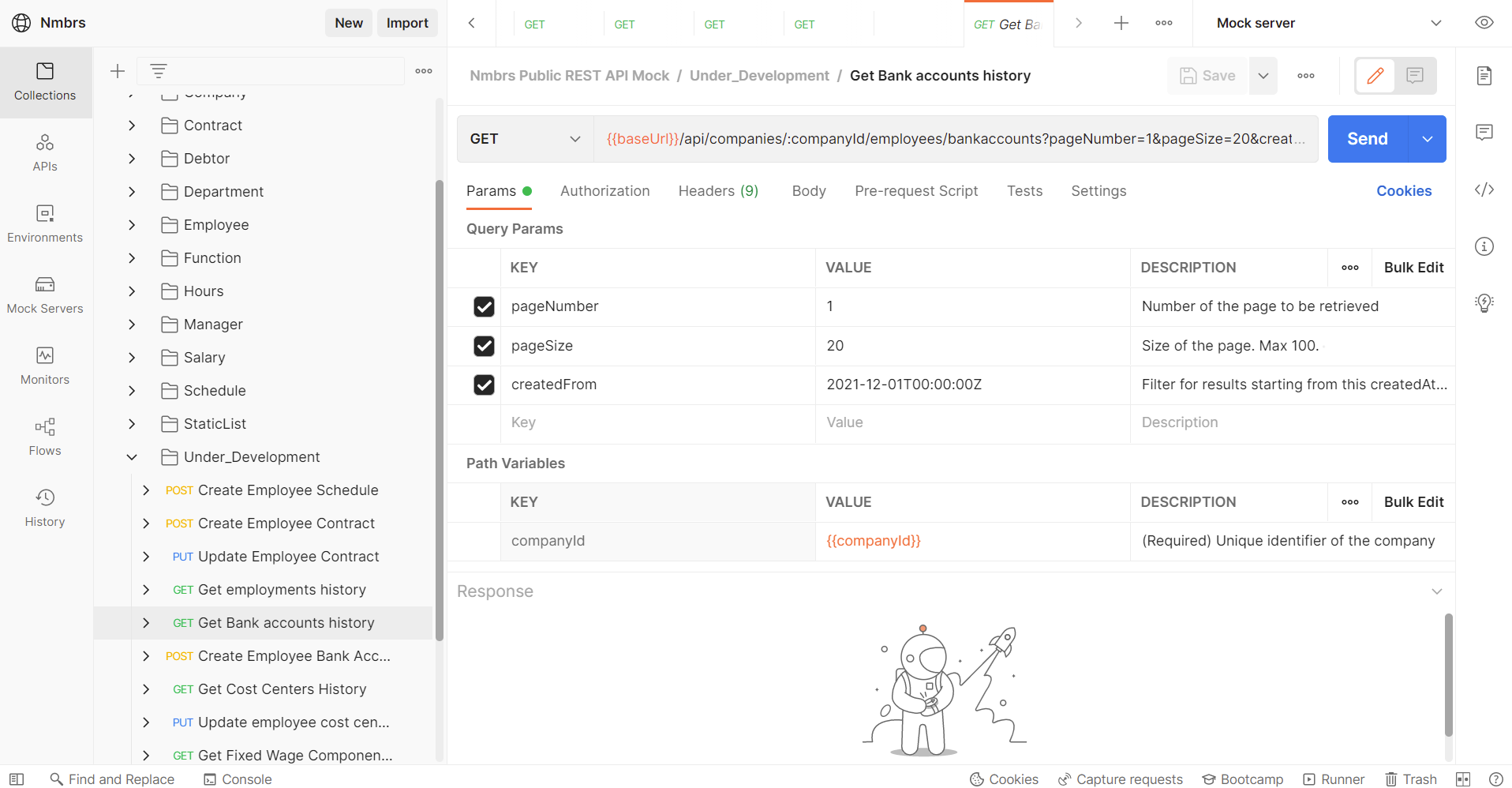 2. Go to an endpoint
Choose an endpoint within the Mock collection, you can find what we are working on in the "Under Development" folder
3. Click on Send
Hit the button Send in Postman.
It's necessary to have a free login account in Postman to execute requests on the mock server.